10 Best Family Vacation Destinations in the USA
These are 10 best family vacation destinations to experience both educational and fun. These cities appeal to all ages and make great getaways away from routine daily life.   
1. Huntsville, Alabama
The city, Huntsville was named after John Hunt who was the Revolutionary War veteran and settled in around the Big Spring in 1805. Huntsville was Alabama's first capital, later it was moved to Montgomery. The city is located in Madison County and also extends into neighboring Limestone County and Morgan County in Alabama. Huntsville is the fourth-largest city in Alabama. The metro area of the population was 462,693 in 2018 according to Al.com  
What is Huntsville Alabama known for?
Huntsville was an important center for cotton trade and transportation that attracted merchants, traders and families.  The original name Twickenham is given by wealthy landowner LeRoy Pope.  Landmarks such as a beautiful collection of antebellum homes and manufacturing mills well-preserved.  Huntsville is also known as Rocket City, as it has been home to the Army's Redstone Arsenal and NASA's Marshall Space Flight Center.
Attractions in Huntsville, Alabama
1. U.S Space and Rocket Center
2. Historic Huntsville Depot – one of the nation's oldest railroad structures.
3. Land Trust of North Alabama: Three Caves
4. Burritt on the Mountain
5. Weeden House Museum and Garden
6. The Historic Lowry House
7. Constitution Hall Park
8. Lowe Mill ARTS & Entertainment
9. Huntsville Museum of Art
10. Historic Redstone Rocket Test Site
2.  St Augustine, Florida
St Augustine is the oldest city founded on September 8 1565 by Florida's first governor Pedro Menéndez de Avilés. The city was the capital of Spanish Florida for over 200 years. In 1821, the Adams–Onís Treaty also known as the Florida Purchase Treaty ceded Florida to the U.S.
St Augustine is located in northeast Florida and very close to the Jacksonville metropolitan area.
What is St Augustine, Florida known for?
People remember it The Ancient city, or the oldest city. Whether you love history or not, everyone will enjoy this beautiful city taking you centuries back to the past. St Augustine's rich heritage makes this city unique setting apart from other cities.
You will have plenty of things to explore such as walking on cobblestone streets, riding horse carriages, visiting old drug stores & other stores, visiting centuries-old buildings, and more.
Attractions in St Augustine, Florida
1. Fountain of Youth – A place where Ponce De Leon discovered the healing waters. Find out if you can stay in youth appearance forever.
2. Fort Matanzas, Castillo de San Marcos and Fort Mose
3. The Oldest Store Museum
4. Spanish Military Hospital Museum
5. Lightner Museum
6. Old Jail
7. Oldest House Museum
8. Oldest Wooden School House
9. Flagler College
10. Ripleys Believe it or Not
3. Colorado Springs, Colorado
Colorado Springs is the largest city in Colorado located in El Paso County, Colorado. Colorado Springs is located near Pikes Peak that is the highest summit of the southern Front Range of the Rocky Mountains in North America.  This city is home to the United States Olympic Committee, the United States Olympic Training Center and USA Hockey. The city has abundant sunshine averaging 243 days of sunshine a year. Due to this climate, this city attracted many tuberculosis patients in the late 1800s. The modern Colorado Springs' economy is driven by the defense industry and the high-tech industry manufacturing high-tech and complex electronic equipment. 
What is Colorado Springs, Colorado is known for?
Colorado Springs has been a popular tourism destination due to geographical location situated at the base of Pikes Peak and the Rocky Mountains. Many hiking trails and parks attract millions of tourists every year. Due to mild weather year-round, people can enjoy a variety of outdoor activities.
Attractions in Colorado Springs, Colorado
1. Broadmoor Seven Falls
2. Garden of The Gods Park
3. Pike National Forest
4. Cheyenne Mountain Zoo
5. Colorado Springs Pioneer Museum
6. Mollie Kathleen Gold Mine Tours
7. Cripple Creek & Victor Narrow Gauge Railroad
8. Glen Eyrie Castle
9. Colorado Buffalo Adventures
10. Manitou Cliff Dwellings
4. Gettysburg, Pennsylvania
In 1761, Samuel Gettys settled in this town and established a tavern. Samuel Gettys funded to the Continental Army. He had lots of land, but he didn't have enough cash in hand. So his son James Gettys bought his father's land and sold the land in 210 parcel lots surrounding tavern. This became Gettysburg today.   Gettysburg sits in Adams County, Pennsylvania. The county was named after the President John Adams at that time in 1800.
What is Gettysburg, Pennsylvania known for?
It is known for the Battle of Gettysburg, which was one of the biggest battles during the American Civil War and fought near the town. It is also famous for President Lincoln's Gettysburg Address that was delivered in this town. Many families visit to experience the historical moments of that time and make a memorable history education for all.
Attractions in Gettysburg, Pennsylvania
1. Gettysburg Battlefield
2. East Cavalry Battlefield
3. Gettysburg National Military Park
4. Eisenhower National Historic Site
5. David Wills House
6. 12&44th New York Infantry Monument
7. Gettysburg Museum of History
8. 1863 Escape
9. Shriver House Museum
10. Devil's Den
5. Bar Harbor, Maine
Bar Harbor is located on Mount Desert Island in Maine. The first European settlers arrived in Bar Harbor in 1763. The original name of the town was Eden named after Sir Richard Eden who was an English statesman. Eden attracted many wealthy elites. The rich and famous outdid each other from entertaining to designing their gardens. A glimpse of their luxury lifestyles was seen from garden parties to horse-racing.  It was renamed Bar Harbor in 1918. The name was derived from the sand and gravel bar which is visible at low tide. The sand bar connects Mount Desert Island with another island.  Bar Harbor is home to a large portion of Acadia National park.
What is Bar Harbor, Maine known for?
 Bar Harbor is beloved by many visitors every year. It is a beautiful coastal city from stunning scenery of islands to the highest point of the coastline of the Eastern United States. People can enjoy water related recreation as well as hiking, biking and mountain climbing. During the summer and autumn, Bar Harbor attracts many outdoor enthusiasts.  
Attractions in Bar Harbor, Maine
1. The Natural History Center
2. Acadia National Park
3. Cadillac Mountain
4. Frenchman Bay
5. Mount Desert Island
6. Village Green
7. Ocean Trail
8. Friends of Fort Knox
9. 1932 Criterion Theatre
10. La Rochelle Mansion and Museum
---
---
6.  Orlando, Florida
Orlando is a city in Central Florida. Orlando is the busiest city in the world largely driven by Walt Disney World Resort and Universal Orlando Resort. The first European settler Aaron Jernigan moved to the current Orange County from the state of Georgia. Aaron Jernigan was the first state representative in 1845 for Orange County. Orlando was known by Jernigan until it was renamed.    
What is Orlando, Florida known for?
Orlando is known for Walt Disney World Resort and Universal Orlando Resort as well as other attractions around in Central Florida such as Legoland, Seaworld and more. Central Florida attracts about 60 millions of people every year.  Year round warm weather, nightlife, golf courses, shopping malls are also additional factors why people want to visit Central Florida.
Attractions in Orlando, Florida
3. Madame Tussauds Orlando
4. Orlando Science Center
5. Legoland Florida
6. Seaworld
7. Harry P. Leu Gardens
8. Cornell Fine Arts Museum
9. Discovery Cove
10. The Orange County Regional History Center
7. Myrtle Beach, South Carolina
Myrtle Beach is located in South Carolina. Myrtle Beach is the major tourist spot attracting around 14 million visitors each year. The first European settlers arrived in the late 18th century, these settlers were not satisfied with inferior quality of crop yields due to sandy soil. The coast remained barren for a long time until 1881 when The Burroughs and Collins Company of Conway purchased the Withers family's land. The Wither's family was one of the few settlers around Myrtle Beach who stayed and abandoned the place after a strong hurricane in 1822. Around 1900, it is renamed to Myrtle Beach and became a city in 1957.
What is Myrtle Beach, South Carolina known for?
It is well-known for "The Grand Strand" which is a large beach land stretching 60 mile of beautiful  coastline.  People enjoy and relax watching incredible sunrises over the Atlantic ocean. Besides, Myrtle Beach is home to the beautiful golf courses known as "Golf Capital of the World". It also has numerous miniature golf courses.   
Attractions in Myrtle Beach, South Carolina
1. Wonder Works
2. Myrtle Beach State Park
3. Wheels of Yesteryear
4. Ripley's Hunted Adventure
5. Family Kingdom Amusement Park
6. Hollywood Wax Museum
7. Wild Water & Wheels
8. The Track
9. Huntington Beach State Park
10. Hopsewee Plantation
8. Honolulu, Hawaii
In 1850, king Kamehameha III of the Kingdom of Hawaii made Honolulu a capital city. The king transformed and modernized Honolulu into a major center of commerce in the islands. For outsiders like United States, UK and France, the Hawaii was a desirable place to a gateway to East Asia. Despite the efforts for democratic reforms by Queen Lili'uokalani who was the last royal of the kingdom,  the Hawaiian monarchy was illegally overthrown. It was annexed by the United States in 1898. Hawaii became the 50th state of the United States in 1959.  
Honolulu is the capital city of Hawaii. Hawaii has the eight major islands – Niihau, Kauai, Oahu, Molokai, Lanai, Kahoolawe, Maui and Hawaii. Honolulu is on the island of Oahu.
What is Honolulu, Hawaii known for?
Honolulu is famously known for Waikiki beach, Pearl Harbor, surfing, breathtaking natures, volcanoes and more. Honolulu is one of the best places for ocean water sports, and also known as the best surfing destination. Tourism isn't the only industry. Honolulu is a business center of Hawaii including printing, publishing, rubber products, construction materials, electronics and more.
Attractions in Honolulu, Hawaii
1. Diamond Head State Monument
2. Waikiki Beach
3. Pearl Harbor National Memorial
4. Lolani Palace
5. Manoa Falls
6. Battleship Missouri Memorial
7. Bishop Museum
8. Honolulu Zoo
9. Kahuku Farms
10. USS Bowfin Submarine Museum & Park
9. Washington, D.C.
Washington, D.C is the capital city of the United States of America. D.C. is known as District of Columbia. The city was named after George Washington who was the first president of the United States and one of founding fathers. The location of a national capital was selected by President George Washington and the land was donated by the states of Maryland and Virginia.
Washington D.C. is the center of the world's political city. The major foreign policies by the President and members of the Congress and the Senate are decided in this city.
What is Washington, D.C. known for?
Washington D.C. is home to the center of US federal government. This city is a perfect place for live history education for everyone through visiting the White House, US Capitol buildings, many historic monuments & memorial museums and more. There are more than government and politics in D.C.  The city is also filled with shopping malls, entertainments, historic bars, stylish boutiques and dining.
Attractions in Washington, D.C.
1. United States Capitol and Capitol Hill
2. The White House
3. Georgetown Waterfront
4. Smithsonian Museum of Natural History
5. Jefferson Memorial
6. Washington Monument
7. World War II Memorial
8. Korean War Memorial / Vietnam Veterans Memorial
9. Lincoln Memorial
10. FDR Memorial / Martin Luther King. Jr Memorial
10. Pigeon Forge, Tennessee
Pigeon Forge is located just 5 miles north of Great Smoky Mountains National Park in Tennessee.  The first Europeans came to the Pigeon Forge in the early 18th century.  The name Pigeon Forge comes from the name of the river, the Little Pigeon River and the iron forge in the city built by Isaac Love in 1817. The name of the Little Pigeon River comes from the flocks of pigeons that hung around frequently at its banks of the river. Pigeon Forge was once a quiet farming town.  On the contrary, the modern Pigeon Forge is a thriving city as a one-of-a-kind tourist destination where people can enjoy the Southern culture and country music.
What is Pigeon Forge, Tennessee is known for?
The city, Pigeon Forge is surrounded by  the Great Smoky Mountains. The stunning scenery of the mountain views, wildlife and hiking trails are some of highlights that attract millions of tourists. In addition, Pigeon Forge holds a variety of car shows and expos.
Attractions in Pigeon Forge, Tennessee
1. The Great Smoky Mountains National Park
2. The Old Mill Square
3. Dollywood
4. Cades Cove
5. Titanic Museum
6. Parrot Mountain & Gardens
7. Old Smoky Tennessee Moonshine
8. Mill Bridge Winery
9. Great Smoky Mountains Railroad
10. Pigeon Forge Gem Mine
Hope you make lifelong memories with your kids or your loved ones. Hope you try one of these best family vacation destinations for your next vacation.
---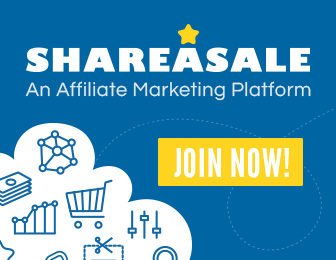 ---
---
---